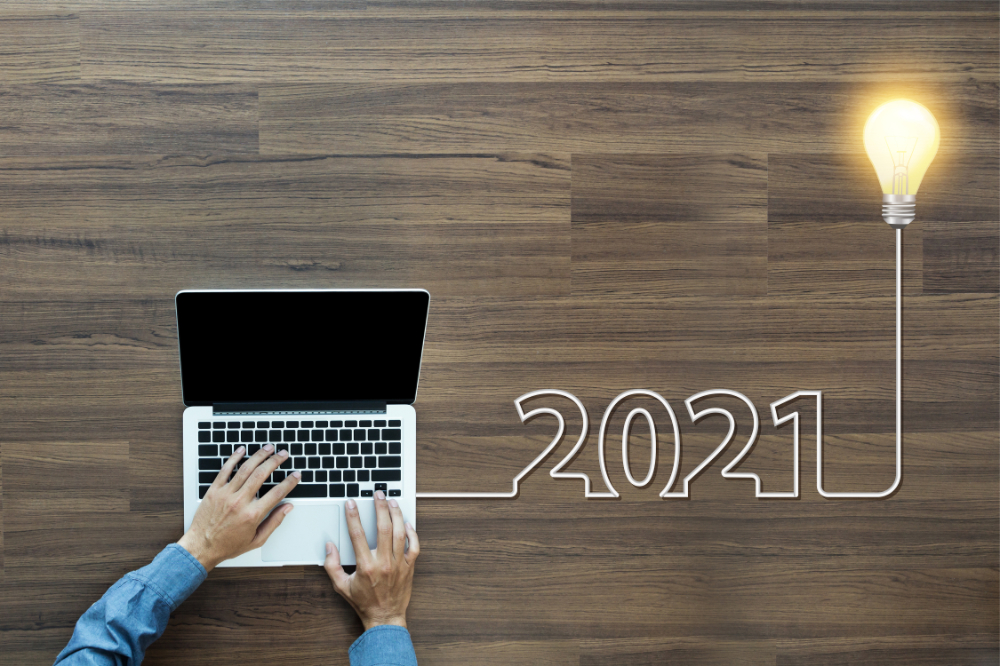 2020 was a tough year for many businesses. Digital rapidly become the sole channel to communicate with customers as shops closed their doors and face to face engagement reached an all time low. There was a huge spike in social media use as people were looking to social for information, inspiration, humour and to make genuine connections.
So where does this leave businesses in 2021? What are the social media trends this year and how can businesses tap into them to help survive the Covid crisis?
Hootsuite run a global trends survey every year and had responses from over 11,000 organisations across the globe (survey link). Here we look at the trend which most businesses were focused on for 2021 – the race to ROI, and the one which businesses need to bare in mind – silence is golden!
The Race to ROI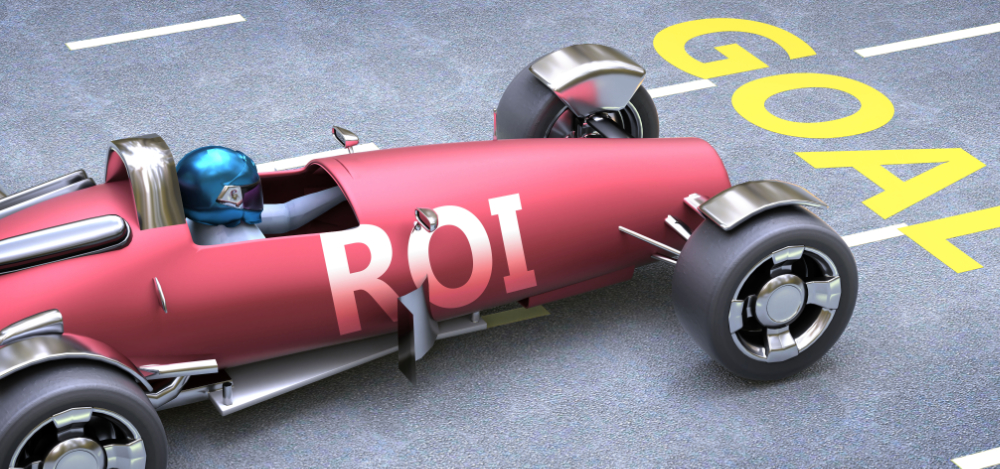 With many businesses struggling to re-coop lost sales, it's no surprise that driving revenue and bringing in new customers is seen as the no. 1 priority for 2021. For businesses, the main focus on social this year is customer acquisition, so watch out, competition online will be fierce!
In contrast, only 23% of marketers are looking to improve the customer experience. Customer experience should not be forgotten in the clamour to make up for lost sales.
How can marketers use social to drive both short and long term ROI in 2021?
With in-person events gone and a more impersonal store experience on the cards for some time, online stores can no longer just be transactional. This might have worked when online was a supplement to instore experiences, but savvy businesses now need to focus on reinventing the online customer experience.
Winning the race to ROI means keeping in mind the short and long term. While acquiring new customers is important, marketeers can't just rely on bottom of funnel.To differentiate your brand and to build long term ROI, connection, fun and a focus on customer experience is needed!
The smartest marketeers are using social to bridge the gap to a new customer experience. In the world of ecommerce, live streaming has been huge over 2020. It helps to reconnect customers with influencers and guides them through the process rather than leaving them to decide on purchases alone. One business which used this technique to good effect last year was Clarins. They switched to providing expert guidance on Instagram stories to replicate the insights and techniques the customers would have found in store.
2. Silence is Golden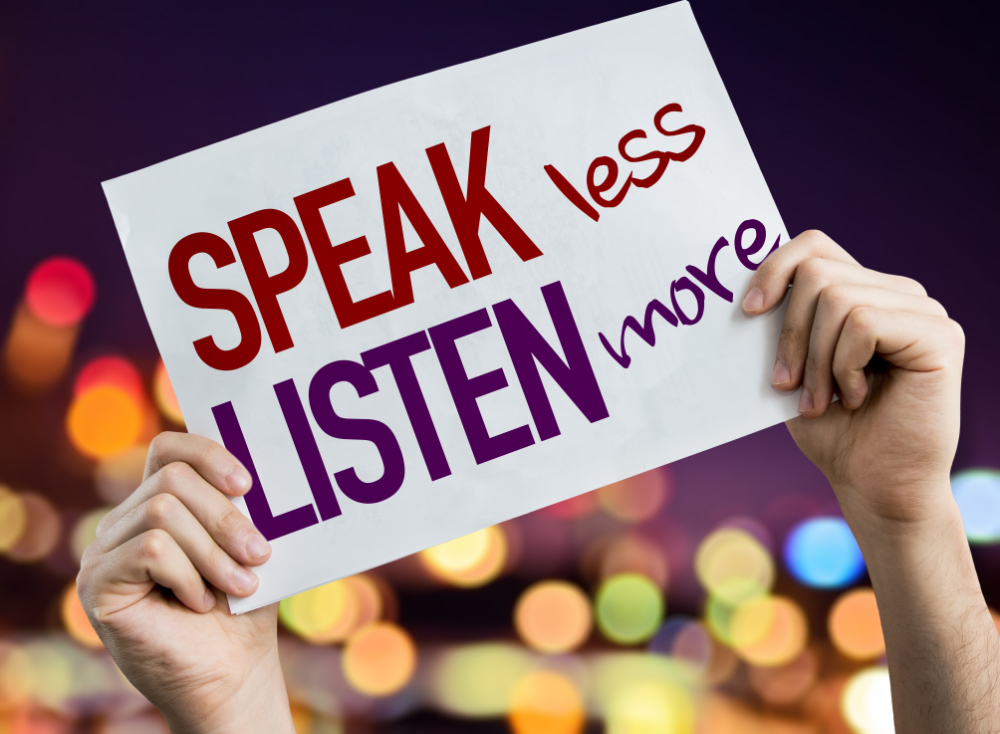 With the seismic shift to online over 2020 a lot of brands have jumped onto social without much thought. At the start of the pandemic, posts abounded with brands saying we're here for you, which quickly became a saturated message. What messaging will resonate in 2021?
The most important thing to remember is that people primarily want to connect with each other online, not brands. The pandemic has uprooted people's lives and they don't want brands interrupting them online with hollow messaging. If your businesses content isn't interesting, valuable or entertaining it's likely to miss the mark.
The majority of online content is consumed passively, so don't design your strategy around engagement since it's going against most people's behaviour. You need to give people a reason to engage if you're asking them to retweet or share something. Smart brands are sitting back and listening and then finding creative ways of fitting into the conversation rather than trying to lead it. Finding funny or entertaining content is one of the top reasons people use social media so don't shy away from it as marketers. Creativity and fun and light heartedness can help you break through the wall of indifference people have to brands on social media. Focus on video completion rates or link clicks in your metrics rather than vanity metrics (likes, retweets and shares).
How can your brand best find it's place in the conversation on social?
User generated content is one of the ways to let your audience speak on your behalf. Start by listening to what people are saying about your brand and amplify what's already being said.
Twitter is the 11th most visited website in the world and you can learn a lot from it. Listen to the conversation and use it to improve customer service and product development. However, it's not just full of people who engage and interact, there are also people who just use it to passively consume data, such as reading the news.
What platforms are the most effective?
So what platforms are businesses focusing on this year? Facebook still comes out top and is considered the most effective for reaching business goals. This was closely followed by Instagram.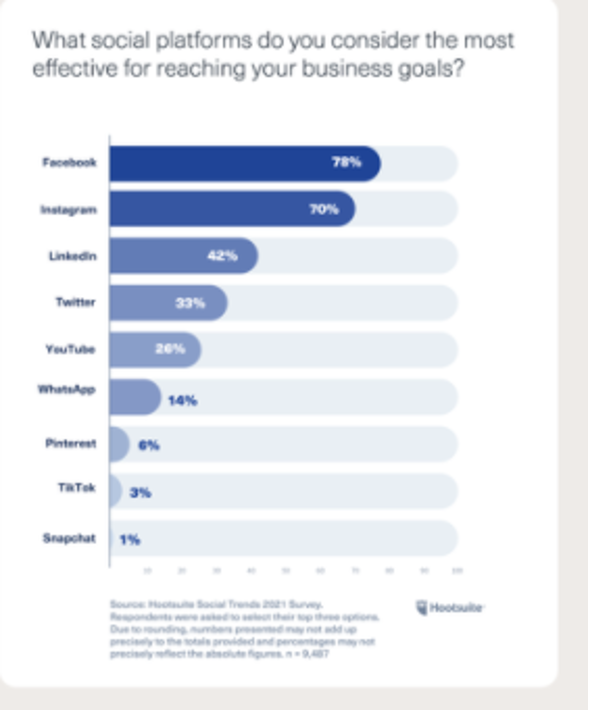 This did vary by industry though. For retail Instagram ranked above Facebook and B2B businesses still prefer LinkedIn.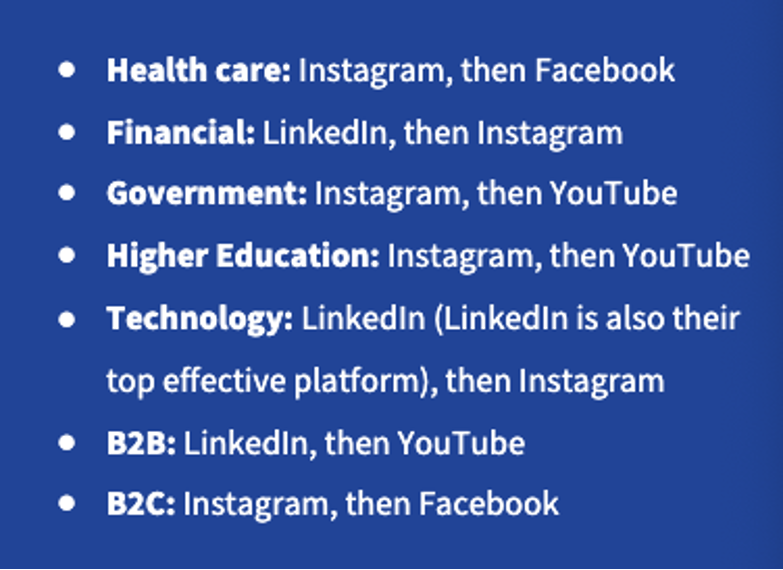 For 2021 Instagram came out on top for the platform people wanted to up spend on in 2021, with the new social commerce features proving invaluable.
So one of the main messages for 2021 is when looking to increase spend on social media and digital marketing this year, don't forget to focus on the customer experience. Whilst customer acquisition is vital for survival over 2021, long term strategy needs to be customer experience.