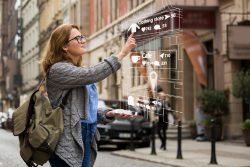 There's no doubt that people's shopping habits have changed in the last decade, as online shopping has become easier and more convenient. The Covid pandemic then increased the popularity of ecommerce, as people were forced to stay at home and shop.
However, whilst some major brands are closing their stores and there is much talk about 'the death of the High Street', some ecommerce brands are actually opening physical stores. So what's going on and how can brands who have a physical store make online and offline retail work together to increase sales?
Think Mobile
The convenience of shopping on mobile devices has shifted the way people shop. People no longer need to make a dedicated trip to the High Street to make everyday purchases. It's much too easy for time poor shoppers to make simple purchases from their mobile phone, and reluctant online shoppers have been forced into new behaviours during multiple lockdowns. The days of heading into town with a shopping list of mundane items are waning.
Customer Experience
Today, brands need to make their online and offline retail strategies work together and the buzz word for bricks and mortar stores is 'experience'. If you think Apple and Ikea, you're starting to get a sense of what this means in reality. These brands have a close integration between digital and offline, with physical stores offering a chance to touch, see, feel and experience products, whilst online offers the chance for customers who know what they want to buy easily. It also complements the offline experience by making it easy for customers to see the benefits of visiting the physical store, the product range, the locations of stores etc.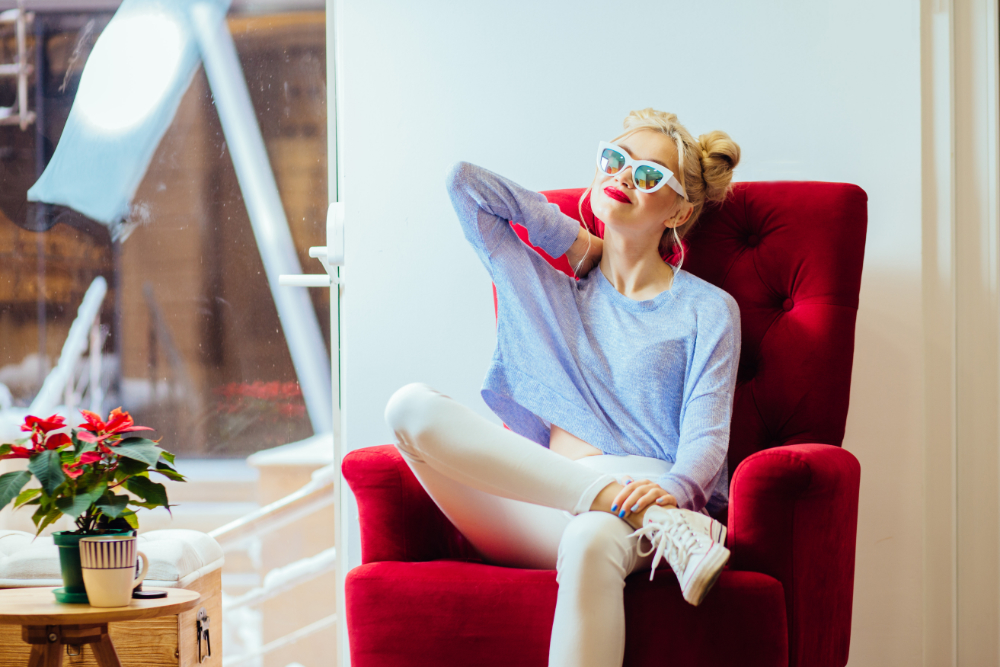 How to Improve your Digital Strategy
Whilst many smaller brands don't have the luxury of completely redesigning their stores and entire shopping experience, there are things which can be done to improve the integration of online and offline and we've listed a few below.
1 Use Digital Campaigns to Get People In Store
If you have a physical store and want to get people to it, a digital strategy to draw people in store as well as allowing them to buy online is essential. If it is not possible to buy your products online (for example, they are bespoke or not suitable for postage) your digital strategy must strongly focus on getting people in-store.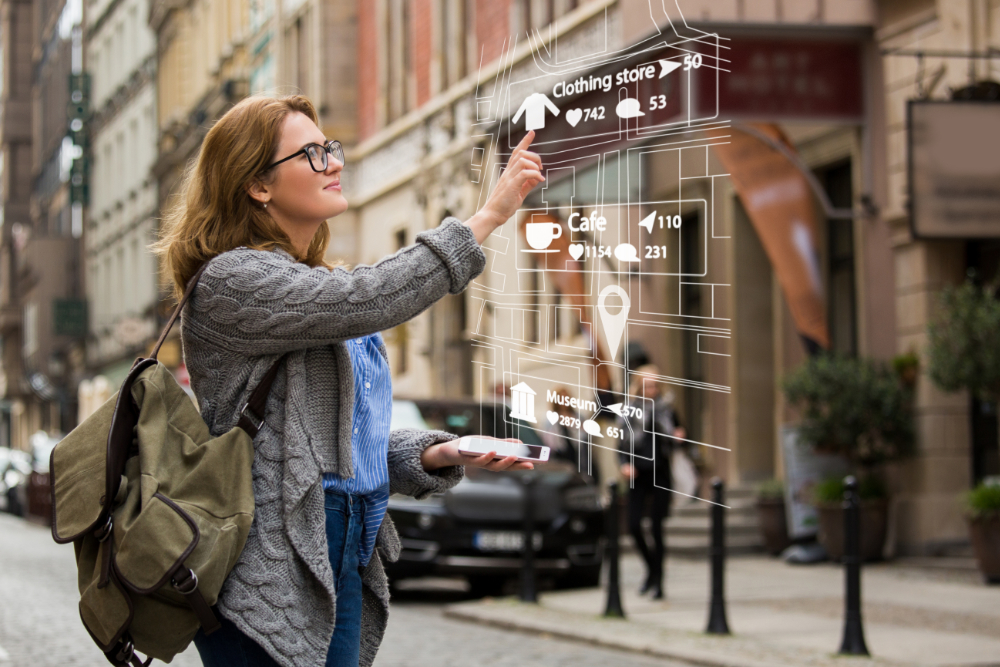 One really useful way to do this are Google Display campaigns. They allow you to raise awareness of your store and products to people in the vicinity who may not otherwise have heard of you. Display campaigns can show your ads to people based on what keywords they have previously been searching for. Say, for example, you sell cycling gear in Exeter, you could attract local or visiting cyclists to your store by targeting people who have recently searched for things like  'cycling routes Exeter' or 'bike trails Devon'. You can also use Facebook Ads to encourage people to visit your shop by targeting local people and helping them find your shop easily.
2) Use Digital to Push your Expertise
Give people a reason to visit you in-store by making it clear what can they get from your physical store which they can't get from buying online. Expertise is one area you should be pushing. Make sure your online presence pushes the knowledge and expertise people can get from you by visiting in person. If your audience is national and your store quite remote you also need to push your communication channels for webchat and/or telephone. Help people feel confident that a visit to your physical store is worth their while and will help in their decision making process.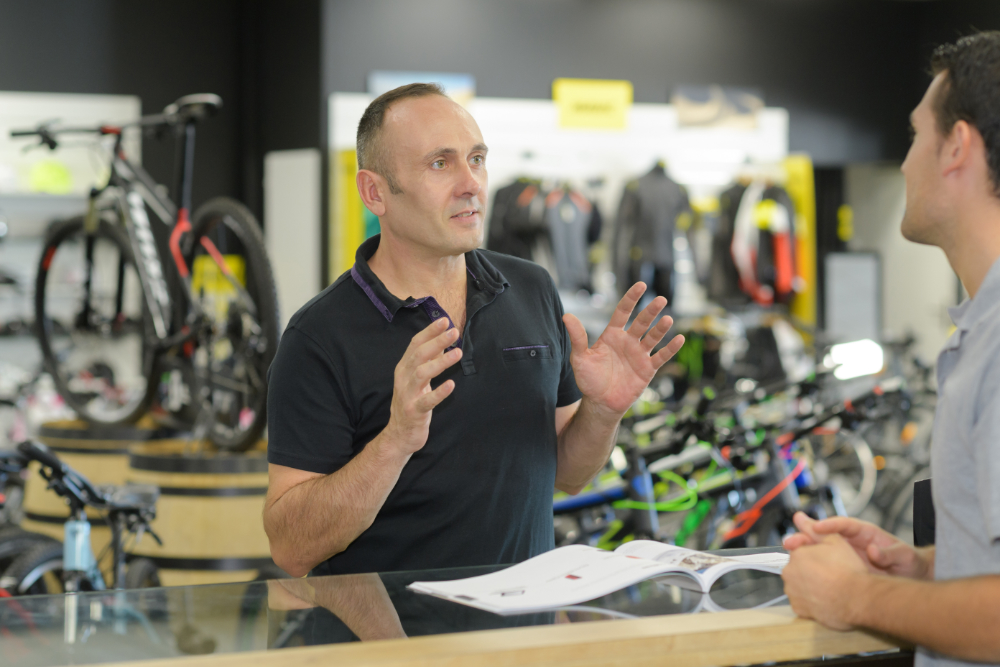 3) Push your In-Store Experience
If you want people to visit your store are you making it easy for them to understand what you offer and how a visit will help them? Look at your website from your customer's point of view – is there a clear, navigable page selling your in-store experience? Does it push all the advantages of a visit (e.g. how people can see, feel, touch, understand better the products)? Is it easy to see where your store is, especially from a mobile, and does it link through to Google maps so people can navigate there easily. Make sure you're not losing customers through a poor website experience – if you're a showroom amongst several in an area, that mobile phone user browsing for your product might just head somewhere else if they can't easily see your location, opening hours, USP and product range.
4) Solve Customers Problems
Give people a reason to visit you by helping them with their questions and concerns. What do you frequently get asked? Make sure the answers to these questions are on your website, either as clear copy/navigable areas or as blog posts which you can share on social media. If you're helping people solve their problems you're halfway to a new customer.
5) Remarketing
Remarketing is a great way to have another go at marketing to people who have already shown an interest in your products. Read 4 Reasons Remarketing is Essential for Successful Marketeers and Get Ahead by Targeting your Competitor's Website Visitors which cover this area in some detail. In terms of how remarketing can help bring people to your physical store, it can encourage people who have visited your website showroom page (or those of local competitors) to visit by reminding them of who you are and what you offer. Remarketing ads can be set up on Google, Twitter and Facebook.
The future of retail is in a strong collaboration and unity between online and offline. An understanding of the strengths and weaknesses of both ways of shopping and the ability and willingness to make sure each complements the other are essential. To have a strong foothold in the future of retail make sure your online and offline strategies are working together and always putting your customers and their needs first.