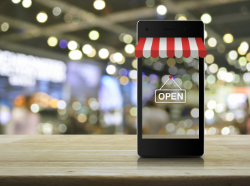 Are you active on Instagram and keen to start selling your products through this channel?
Instagram have been rolling out their Shopping feature to allow users to find out more about featured products shared by retailers they follow. Read on to find out more about this new feature.
What you need to know
In order to set up Instagram shopping you need to be an online retailer and your account needs to reflect this by being set up as a business account and by sharing posts which relate to your retail business.
Instagram is owned by Facebook, so to be able to set up Instagram shopping, you must be set up in Facebook Business Manager. You also need to set up a Product Catalogue and link your Instagram account. It is also worth making sure you are using the shopping and retail category on your Facebook page. Facebook will now check your Instagram account and once it's approved (fingers crossed!) you can enable the shop function through the settings/shopping function in your Instagram app.
Instagram shopping only works for retailers who sell physical goods. There are also various other exclusions which you can read more about here.
How it Works
Once your account is approved, you can now tag products in your posts, making it easy for shoppers to find out your product prices and details and to follow a link on where they can buy them. You can tag up to 5 products per single-image post and video post, or 20 products per multi-image post. Not only can you tag products in new posts, the good news is you can also go back through your feed and tag in historic posts with product information.
When viewers see one of your tagged posts in their feed it will have a little shopping icon on the bottom left, as in this post from John Lewis: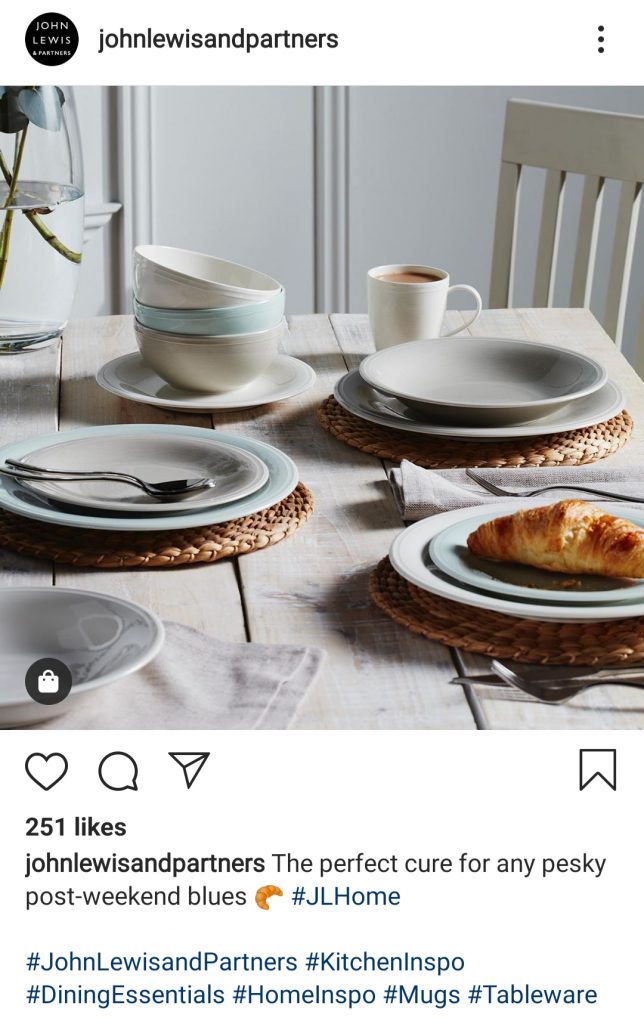 When they click on this icon they will then see expanded information about the products. If they click on one of the products they will then be directed to the relevant website page were they can buy it.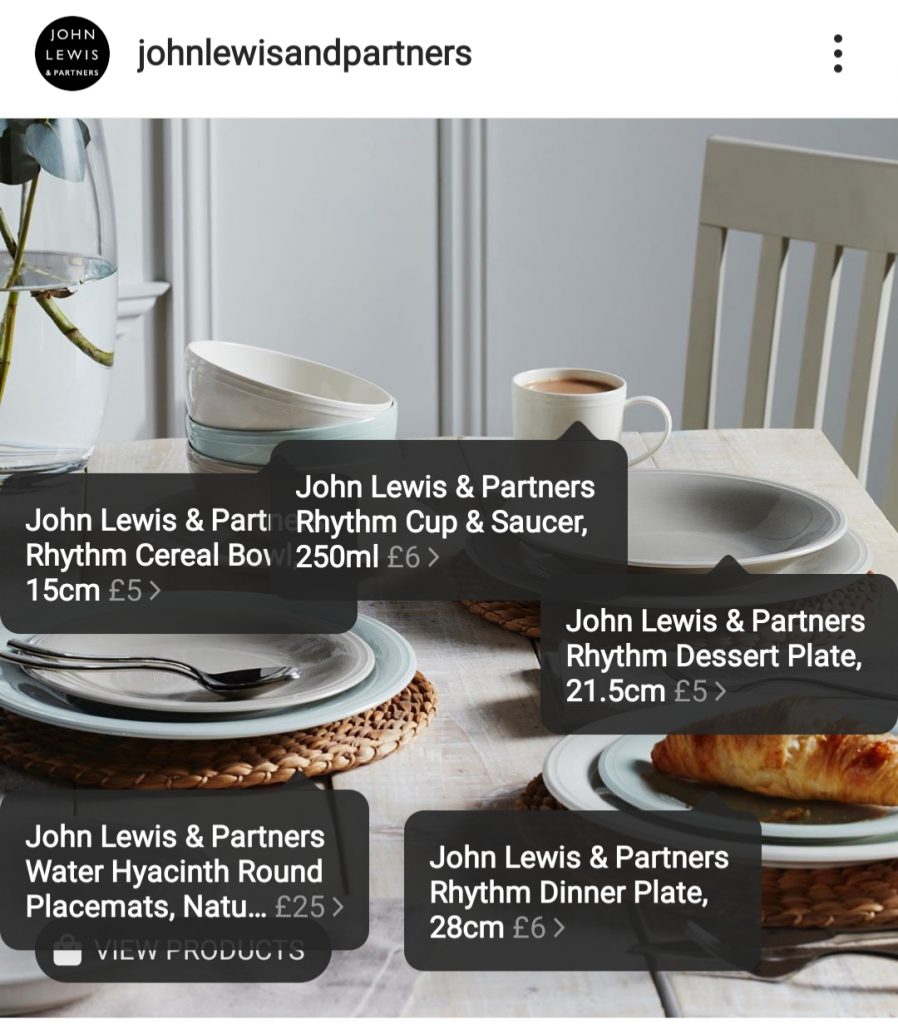 Once you have created at least 9 shopping posts your Shop tab will be activated. The shop tab appears at the top of your profile and allows your audience to browse through previously tagged products.
There is no doubt that the Instagram Shop feature will make it much easier for customers to not only discover new products, but to buy them as well.
We hope you are successful in setting up Instagram shopping and making it work for your business. If you need any help, get in touch.